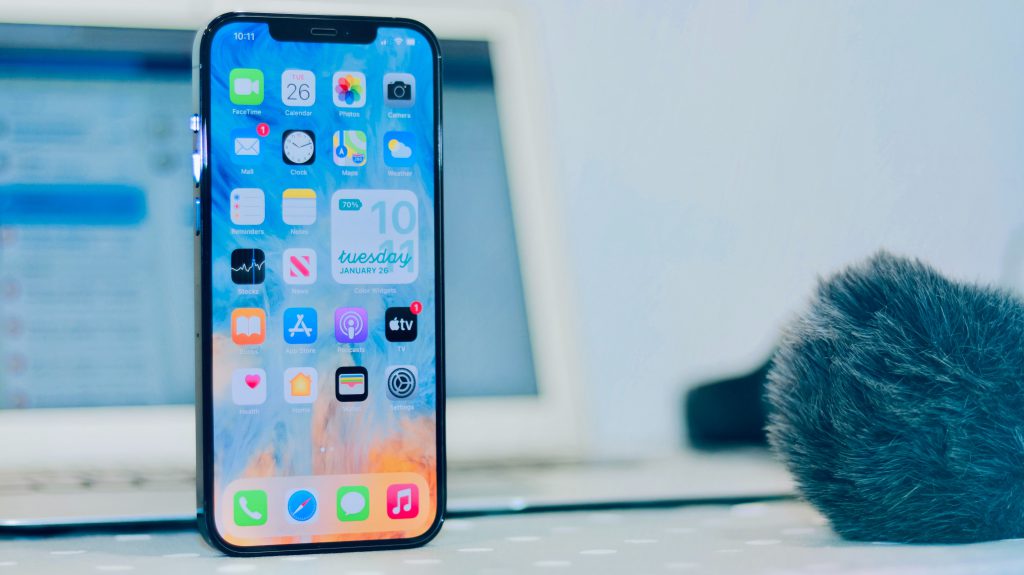 1 – Click on the back to take a screenshot
Apple's iOS software has long been the source of many great accessibility features, one of which is the ability to tap the back of your phone to initiate a specific function, such as taking a screenshot.
To start this function, go to settings, then find "Accessibility", select "Touch" and scroll down to "Return to Click". Choose to double-click or triple-click, and then choose Screenshot. It now takes a screenshot when you double-tap or triple-tap the back of your iPhone.  
Another cool option is Notification Center, you can double-tap or triple-tap to quickly get to Notification Center.
2 – Change your default browser and email application
A feature in iOS 14 (or later) is the ability to use other apps as defaults for things like your internet browser or email app. So, if you want to use Chrome as your default browser, download Chrome from the App Store, then open your iPhone Settings app and find Chrome in the list at the bottom. Click on it and select "Default Browser" from the next screen, then "Chrome" on the next screen. Chrome will now be the default browser.
3 – Stop new apps from appearing on your home screen
In iOS 14 (or later), the iPhone has a feature called the "Library," which is great for storing apps you don't use all the time. By default, whenever you download a new app, it will appear on your home screen. If you want it to go straight to the app library without filling up your home screen, go to Settings > Home screen and select "App library only" under the "Newly downloaded apps" section.
4 – View all your apps in a list
By default, the App Library automatically sorts apps into folders for you, but if you want to see them in the list, you can simply drag down on the App Library screen,then all your applications are listed alphabetically.
If desired, you can search using the search bar at the top, or quickly scroll to the desired application by tapping the corresponding tiny first letter in the right column (you can also scroll down this column).
5 – Add widgets to your home screen
In iOS 14 (or later), you can add widgets to your home screen. To add them, just long-press the app icon on the home screen and select Edit Home Screen. Or, for a faster method, just long-press on an empty area on the home screen.
Now click the plus sign in the upper right corner and find the widget you want to add. To see all the apps you have installed that support them, scroll all the way down to the bottom and select an app from the list. Now select the size widget you want and click the "Add Widget" button at the bottom of the popup that appears.
更多内容请看: